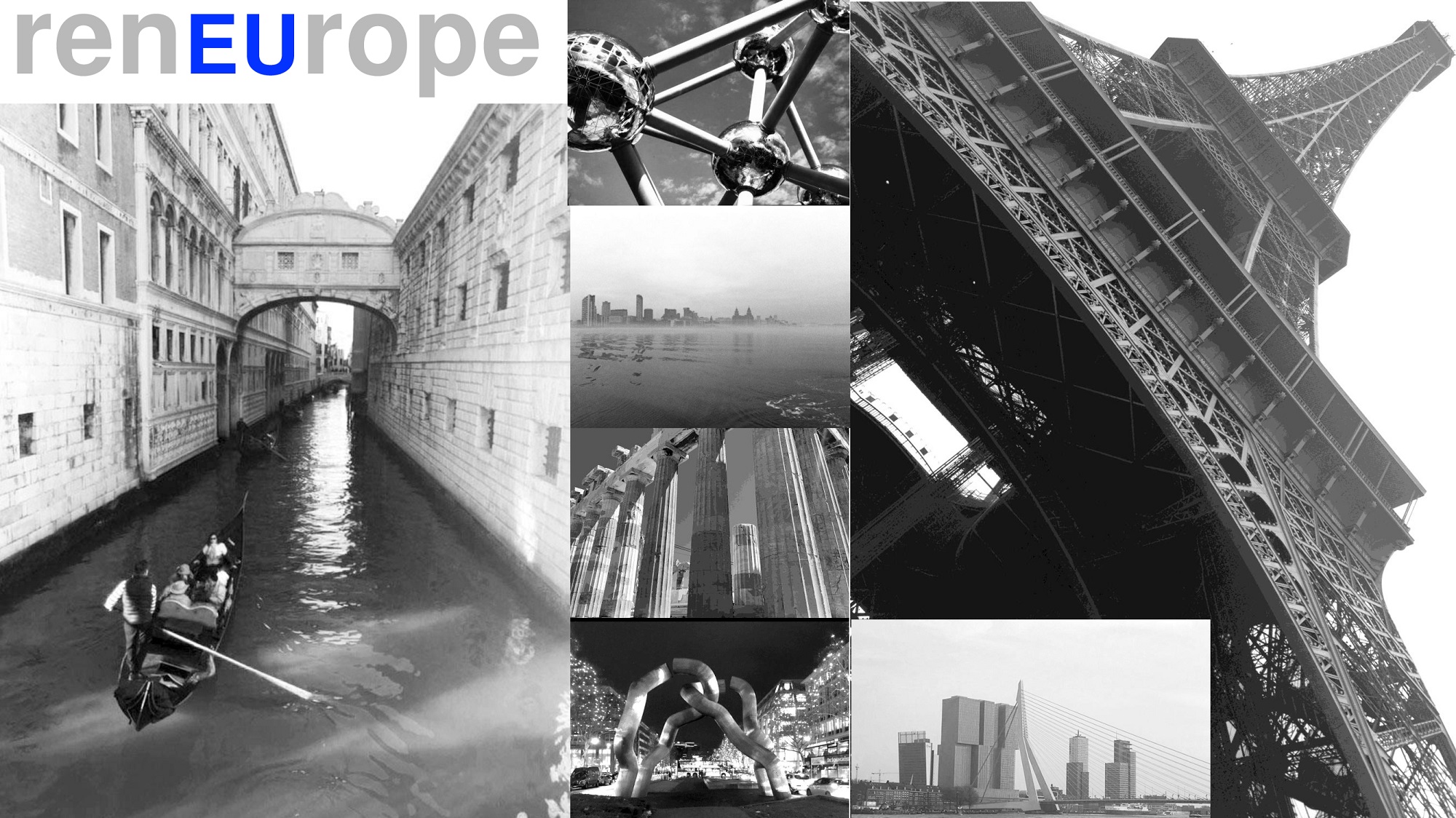 Bernhard F. Reiter, convinced EUropean
The world is my home, but EUrope is where I reside and to me this clearly means: you can't make it on your own! Why?
After centuries of inter-continental and national conflicts – after countless imperialist excursions throughout all parts of the world, through the dictatorial excesses and genocides, a more or less united Europe has emerged in the years after 1945 and this united Europe has committed itself to a new set of community values. As a result of what is best termed as the 'attachment principle', the Coal and Steel community began what could be termed a quasi-European Union 'starter kit', that has since the middle of the 20th century grown in stages into a larger European confederation via the EEC and EC. Today the European Union includes many of the countries that were once part of the 'Old World'. Despite the everyday economic and industrial  issues and current Corona epidemic, which cannot be solved overnight, the European Union has proven itself a strong, sustainable and viable institution that was erected in a matter of a few decades and remains unparalleled anywhere in the world.

This coming together has not been limited to just economics, rather it has developed, step by step, into a consistent and continuous growing together and inter-reliance. The union already addresses the essential concerns of the continental community: agriculture, economy, industry, open borders (Schengen), currency (EUR), environment, education, law, documents (passport, driving license), transportation, labour/law, defence and aerospace. There are also other aspects that demonstrate this coming together, among them, the European football competitions, in which non-European and or neighbouring countries such as Switzerland, Norway, Israel or Turkey have participated for a long time. The effects of things like the European Song Contest/ESC – which grew out of the Grand Prix de l'Eurovision – should also not be marginalized either. Here even continental borders have been swept away. When even Australia sings along, rather than demonstrating a desire to participate it can be rightfully interpreted as a big bow to EUrope.

Of course, there have been some hard setbacks and in the future there will also be obstacles to overcome. Personally, I am particularly pained by the reality of BREXIT. Until the end, I had hoped that a miracle would happen. When I consider the hysterical discussions years ago concerning the Greek financial crisis and compare them with the far-sighted EU rescue budgets on the occasion of the current pandemic, the prophets of doom in those days should hang their heads in shame. After all, things can always get worse: e.g. through wars. All in all, after almost 65 years of the European Coal and Steel Community (EC/EU), it can be said in principle: Whenever Europeans have acted together, they have been able to demonstrate both their strength and competitiveness, sometimes the partnership is unbeatable – Airbus being just one example. Or to put it another way: EUrope is a unique success story, because EUrope has peacefully reinvented itself and continues to reinvent itself year after year. The European Union has been created, now all that is missing is the United States of Europe: the USE. Let's not wait too long before starting this next reinvention.